About Readomania
Take a break, read something nice, write something beautiful, buy something literary...
Literature

can make people introspect, and that has the magic to change our attitude...
India has traditionally been the land of storytellers and a lot of us have an inherent skill to create riveting plots, good stories and effective narrations.
With a little encouragement and support, many more authors will be widely read and attain a place in the sun, as they create a body of literature that we all can be proud of.
This is the essence of Readomania - an initiative that nurtures reading and writing.
It would not be an exaggeration to say that Readomania is the talent hunt in fiction. It goes a step beyond by not just identifying the talent but also nurturing it and showcasing it to the world. In the process, we are creating a powerhouse of content online.
Readomania has four business divisions:
Traditional Print Publishing
There is a story in each one of us. If one has the ability to express it, put it on paper in a way that leaves a long-lasting impression on the reader or has the potential to inspire or change lives, we promise to take it to the world.
If you have the basics, we promise to help polish it. Read more on how to submit a manuscript to us!
Literary Events
Let us get personal, let us interact more!
That is the thought behind every Literary event we create and conceptualise. We want to create small to medium gatherings and discuss anything and everything around Literature.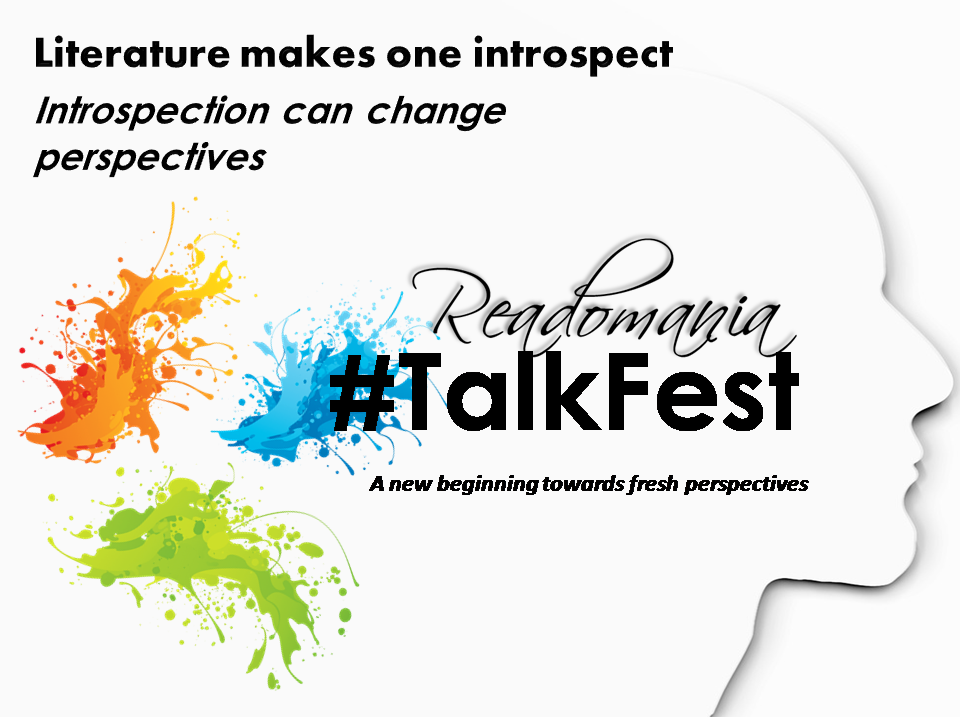 Readomania #TalkFest is a platform for talks, lectures, debates and discussions around the theme of literature and art. It is a place to exchange ideas, discuss and nurture them and to encourage creativity and novelty in literature.
The objective of Readomania #TalkFest is to bring in new ideas and perspectives on literature, art, reading and writing and in the process, encourage interest in books and in discovering the treasures of literature. So let us get ready to explore innovative ideas, debate new thoughts and listen to some great speakers.
Readomania.com
Readomania.com is an online publishing platform for budding authors; a place to share stories and poems; a place to explore your creative talent. Authors can register, or login through social media sites and upload their work, which then gets reviewed. The review process includes copy and developmental editing, improving the plot, narration or word choices. If authors are promising but need aids in language enhancement or storytelling capabilities, we work with them to improve their work. This hand-holding and personalised attention is what makes us unique. We stand out in the crowd because we don't hesitate to walk the talk to make an author's work readable. Finally the work is published on the site. Once published, people can read it for free, share it on social media, email it, rate it, vote for it and even leave their feedback. This helps the author get critical feedback to improve their writing as well as encouragement to write more.
The site also has a lot in store for the reader. Since the content is edited and curated, readers get quality reads on a platter. The variety on Readomania is impressively vast; we have romance, emotions, thrills, travel, humour and drama. You will find stories that touch your heart, stories that inspire you, stories that make you laugh and stories that make you cry.
Accessing Readomania makes for a perfect break of fifteen minutes from your daily grind. Just read a story and unwind.
Literary Products
Get inspired by Literature, build a world out of Literature! We are out to do that. We have started with Literary bags and will launch more products soon!

The Team
---
Dipankar Mukherjee, Founder
A management graduate from IIT Madras, Dipankar had worked for the consulting industry for almost eight years, before taking the road less travelled, to pursue his passion for reading and writing. His major assignments were with IBM and Ernst & Young.
You can contact him through Linkedin or Facebook
Sutapa Basu, Resident Editor
Sutapa Basu is an avid reader and a compulsive bookworm. She is an irrepressible storyteller to children and pens down thrillers for the adult audience. A professional career as teacher, editor, and publisher had seen her traipsing across the vast Indian subcontinent with short detours into Nepal, Bhutan, Dubai and the United States, while working with a couple of renowned publishing houses, like Oxford University Press and Encyclopædia Britannica. Sutapa is an Honours scholar from Tagore's Visvabharti University, Santiniketan and holds a teaching as well as a masters degree in English Literature. She has edited Chronicles of Urban Nomads, Crossed & Knotted and Rudraksha under the Readomania brand.
Anuradha Chatterjee, Resident Editor
A PhD from IIT Bombay, Anuradha is an avid reader, an editor of technical publications and a great dancer. She has many stage performances to her credit. She also is a corporate trainer and conducts personality development programs in various organisations and institutions.
Arpita Banerjee, Resident Editor
A finance post graduate from Kolkata University with a decade-long career spanning across several financial institutions, followed by some experiences with a couple of educational institutions, Arpita currently pursues freelance content editing and painting. Reading and creative writing have been constants in her life from school days till date. She has edited The Dove's Lament, When They Spoke and co-edited Crossed & Knotted under the Readomania brand.
Indrani Ganguly, Resident Editor
Indrani Ganguly is a manuscript editor by profession and a seeker by temperament. An English Literature major from Calcutta University and a post-graduate in Journalism from Indian Institute of Mass Communication, Indrani's decade plus-long career has seen her shifting gears from news to academic to technical to lifestyle editing, though fiction remains her first love. She is a hardcore punner and uses her wit to get out of sticky situations. A big time foodie, her passion is culinary travel and history.
Vaijyanti Ghosh, Resident Editor
Vaijyanti did her post graduation in Literature in English about a decade ago. Since then she has explored new vistas of reading, writing and editing. At regular intervals she has done short stints at publishing houses to keep in touch with the trade and hone her skills. She now lives surrounded by books and with two beautiful bitches who have adopted her.
CONNECT WITH US
On facebook

On twitter

Mail us at support@readomania.com