All life-turning events begin on usual, normal, boring days. No sign, no warning. Just the importance of every second that dawns later when one reflects.
As he squatted in the dark room, looking at the pile of mobiles and a laptop and CDs lying next to the unconscious man, Lakhan Singh was reciting Hanuman Chalisa in the hope that the Monkey God would forgive him for his sins since the cause was good.
Only a month back, Lakhan Singh was engrossed in his own life; a respected village chieftain and a responsible family man. Only he could boast of owning a laptop in his village, courtesy his modern son who preferred being a city mouse rather than a country mouse. Lakhan knew everything about everyone and everyone came up to him to tell him about everything. It was a nice, quiet life.
***
Like everybody else, Jhoomar also packed her husband's lunch mechanically and was waiting for him to work on the fields so that she could make tea for herself and then start the usual chores. He had had too many drinks last night and had puked, as usual, and as usual, she had to clean up the mess. He was still bathing and humming a tune. He had been humming the same tune for the past few days. Not a film song; this tune was hummed by husbands of neighbouring households too. Not surprisingly, since all of them used to make a group at night and visit the nautanki dancer – Miss Bubbly.
Jhoomar burst out crying in front of the plump Bindiya. Jhoomar had knocked on Bindiya's door with the excuse of borrowing a bowl of sugar. Bindiya had always looked like a mother of two. Nobody knew her age but women came up to her for life-changing wisdom ranging from "add cardamom to his tea" to "if men don't release, it gets swollen and sensitive". Bindiya made a delicious cup of tea for Jhoomar and then sewed in silence. After pensive sewing for what seemed like a lifetime, Bindiya muttered, "Miss Bubbly". Jhoomar nearly burnt her tongue while sipping tea. "He has been singing her songs all the time." "I know. Same with my husband, Neelu's husband and Roli's husband. What do these men want? They are enough for us but we are not enough for them!"
That night, when Jhoomar was alone again, she was struck by an idea. It was as if the Gods themselves gave her the sign.
"Are you mad?" asked a disgusted Neelu.
Roli rolled her eyes and said matter of factly, "He'll beat me if he finds out."
Bindiya eyes lit up and she took it upon herself to convince the others to agree to Jhoomar's plan.
***
Poor Lakhan Singh couldn't believe what he had just heard. He looked at the four women as if he was seeing a ghost. Finally, when he managed to find his voice, all he could say was, "But … but … I am like your father".
Now all was on Bindiya and she came to the rescue of the shivering threesome gracefully. Had she also chickened out like them, the four women would have been brandished immoral by the village elders. And that's worse than even death.
"Look Lakhanji. A father's duty is not just to marry off his daughters but also to see if they are … errrr….. equipped to handle married life. How are we to know anything about how things are if we stay within four walls? The man goes out, meets new people, talks of things openly and does a few things with experienced persons. But what of the wife who stays at home and is busy with cleaning and cooking all day long? Obviously, marriage will suffer. And it is a true act of a pious woman who wants to do something to save her marriage and will go to any length for that. Today is Tuesday. What better day to start a pure act of kindness Lakhanji."
Lakhan Singh listened to Bindiya in rapt attention. True, men go out and experience new tastes. But women don't know anything about the night times of marriage. He remembered his times. It was frustrating enough to tell his wife how and what to do. Add to that her reaction when she saw it for the first time. "Thissss … so ugly." He wanted to beat her but stopped for the sake of his parents. It was difficult telling her to give what he wanted. She would mix up everything and not know when he wanted what. Poor thing. On some occasions, it died in his hands and he couldn't enter.
"All right. I will show you the CDs on my laptop. Mind you, some things shown are not possible. You must be fit to perform some things. But you must finish your household chores and then come during afternoons when half the village is asleep. Don't breathe a word to anybody even if he compliments you on a move."
That night, Miss Bubbly slept with her lovely make-up and dress, on the chair.
***
From a shocked "How can she take it all in?" to a confident "If she can, so can we!" The proverbial change was in the air and they were loving it. "They", being the couples. The women were the happiest; showing off their marks like trophies. The men walked with broader shoulders and a confident gait, so Lakhan Singh noticed and smiled to himself. This was his way of doing charity. A noble cause so that others could be more privileged than he was.
They had now discovered that "it" can be a lot of fun and takes a relationship to new places. You only need right knowledge and understanding of, no, not your body only, but also the other person's body. Then all "it" is good fun.
***
But Miss Bubbly was no saint. She sent her Man Friday out to know more. After two days, Man Friday gave her a full-fledged report. The following night, she was entertaining the old, noble man who could hardly believe his luck. The invitation had come from the luscious one as if the walnut had come by itself to the squirrel. He squeaked in delight at what had seemed impossible at his age. But squirmed when she told him what was going on.
The old, noble one was the gatekeeper of the village. It was his duty to ward off evil thoughts from the village. This was preposterous. He would confront Lakhan Singh first. Why on earth would a man do such a thing?
***
Lakhan Singh stood up and drank a glass of water. All this activity had made him thirsty.
"Really? The old man has gone crazy. Lakhanji, you don't worry. I will teach him a lesson. Imagine stealing your laptop for watching action movies. And that too, at his age! Where is he now?"
"Drunk. At my home. Passed out while boasting that he is better and stronger than me."
The sedatives laced tea cup was the sole witness of the turn of events.
Recent Publication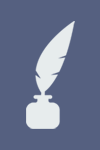 Published on: 13 Apr, 2016